Family Member Resources
Quickie Tax Resource Links
EA Exam Review Resources
TaxMama's Favorite Links
MORE
Several versions of the Tax Code and Regs are included because they may each be updated through a different date.
Non-Profit, Exempt Organization Resources
MUCH MORE TO COME!
Tax Court Exam – to be given on November 2012!
Note: You can buy copies of the exams from 2008,2006,2004 from the court for $8.00 – $8.50 per year. See the first link below for details.
TaxMama's Favorite Links:
Free Downloads and Discounts
Downloadable Resources

Listen to TaxMama® on Jim Blasingame's Small Business Radio
New – November 2013!
——
New – November 2013!
——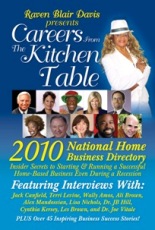 Download this eBook for Free (normally $24.97) and get access to nearly 400 pages of business ideas that work for real people like you, plus you'll find Eva Rosenberg, your TaxMama® on page 235!